Making Tax Digital (MTD) for VAT came into effect from 1st April 2019 and applied for your first VAT period starting after that date.
The introduction of MTD for VAT meant that, for qualifying organisations, records have to be kept in a digital form and VAT Returns filed using "functionally compatible" software like Liberty Accounts.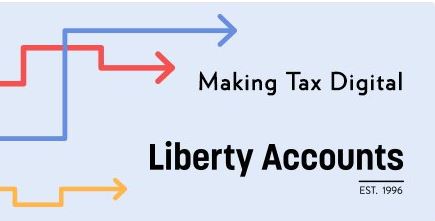 Who does it apply to?
The simple rule is that if your organisational taxable turnover/income exceeds the VAT threshold (currently £85,000) then it applies to you. There were some exemptions for businesses below the threshold who chose to register for VAT and wanted to file via the Government Gateway XML channel but these exemptions are due to be withdrawn from April 2021.
What is taxable income?
All sales or services where there is a VAT element is included in taxable income i.e. it excludes any sales or services that are either exempt or out of scope for VAT purposes. For charities taxable income would NOT include income from, for example, donations and grants.
Other rules that should be considered:
If your organisations' taxable income falls under the threshold after your first MTD submission you will be required to continue submitting unless you de-register from VAT.
If the organisations' income has exceeded the threshold in the previous 12 months (i.e. income in a rolling 12 month period) you will be required to register for VAT from the date at which it is exceeded.
Exemptions
Unless you choose to do so, you will NOT have to follow MTD rules if HMRC is satisfied that any of the following apply:
your organisation is run entirely by practising members of a religious society whose beliefs are incompatible with the requirements of the regulations (for example, those religious beliefs prevent them from using computers);
it is not reasonably practicable for you to use digital tools to keep your business records or submit your returns, for reasons of age, disability, remoteness of location or for any other reason;
you are subject to an insolvency procedure.