Cashflows
Understand how they effect your balance sheet
Unit 8
Most business will have trading cash flows as highlighted in the diagram. Cash will come from customers; although not immediately the sale is made if credit is given. Suppliers and employees will take cash from the business, but again there will be a timing factor to take into account. Other regular cash outflows will be interest to lenders of funds, taxation and dividends or drawings to owners.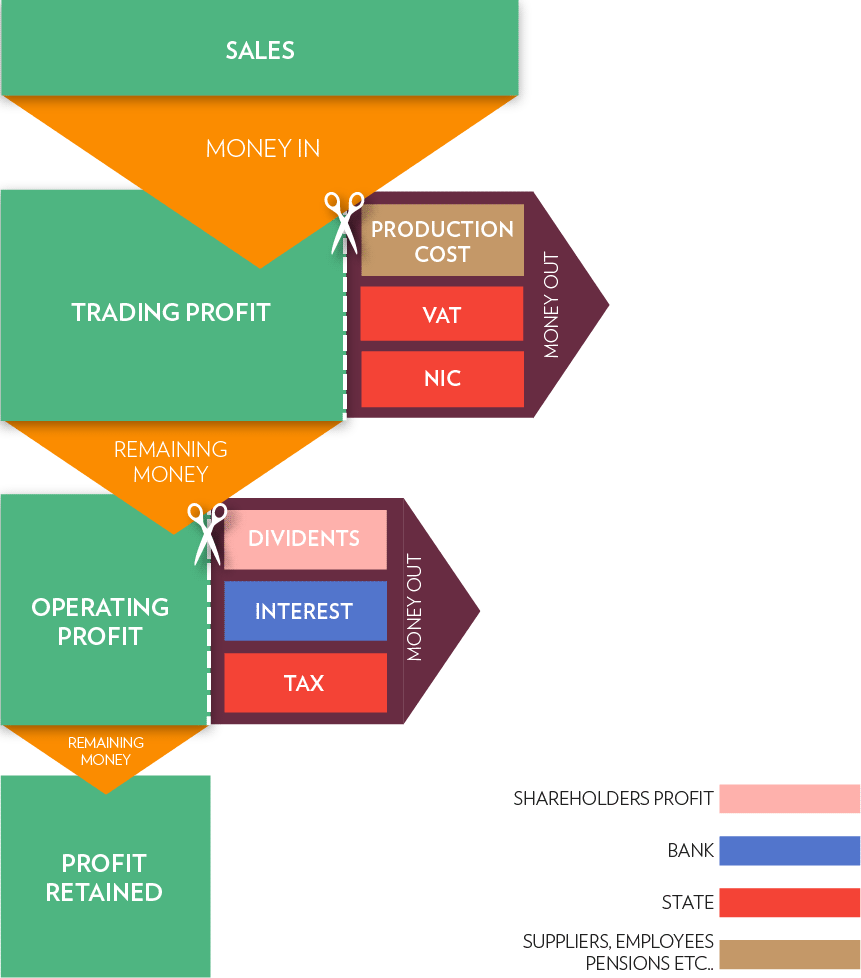 Other cash flows take place when the business purchases equipment, stock, and makes loan repayments as well as the interest. The business may also decide to make investments which could include investments in other businesses. The credit terms given to customers need to be funded until the customer pays. Sometimes a business also uses credit from suppliers as a source of funds.
Clearly an important source of funds is the profits from past trading known as retained earnings.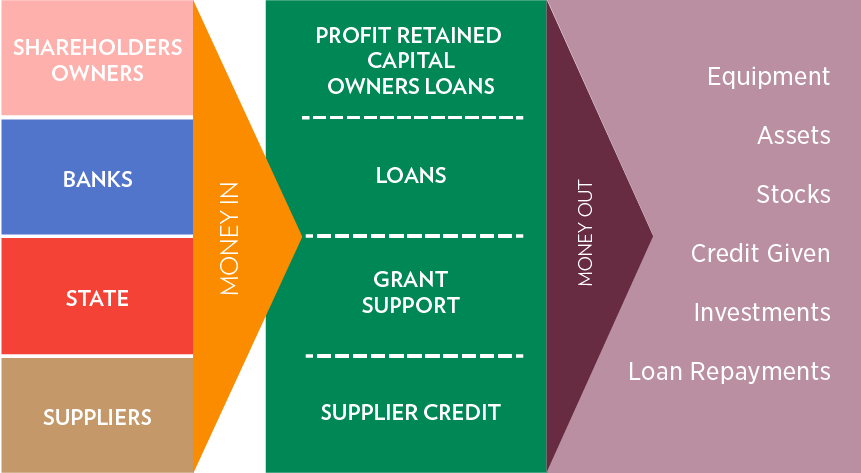 LATEST NEWS
January 2021
Charity
Fund accounting basics
Types of funds and examples of how the best to approach managing them. Fund accounting and reporting is a unique requirement for not-for-profit organisations and is one of the differences between charity and commercial business financial reporting.
December 2020
Charity
Cloud accounting and payroll software for charities
Charities face the same regulatory pressures as commercial organisations but, in addition, must also deal with complex sector-specific reporting requirements intended to demonstrate good stewardship to supporters and regulators alike.