Cashflows
Understand how they effect your balance sheet
Unit 7
Most business will have trading cash flows as highlighted in the diagram. Cash will come from customers; although not immediately the sale is made if credit is given. Suppliers and employees will take cash from the business, but again there will be a timing factor to take into account. Other regular cash outflows will be interest to lenders of funds, taxation and dividends or drawings to owners.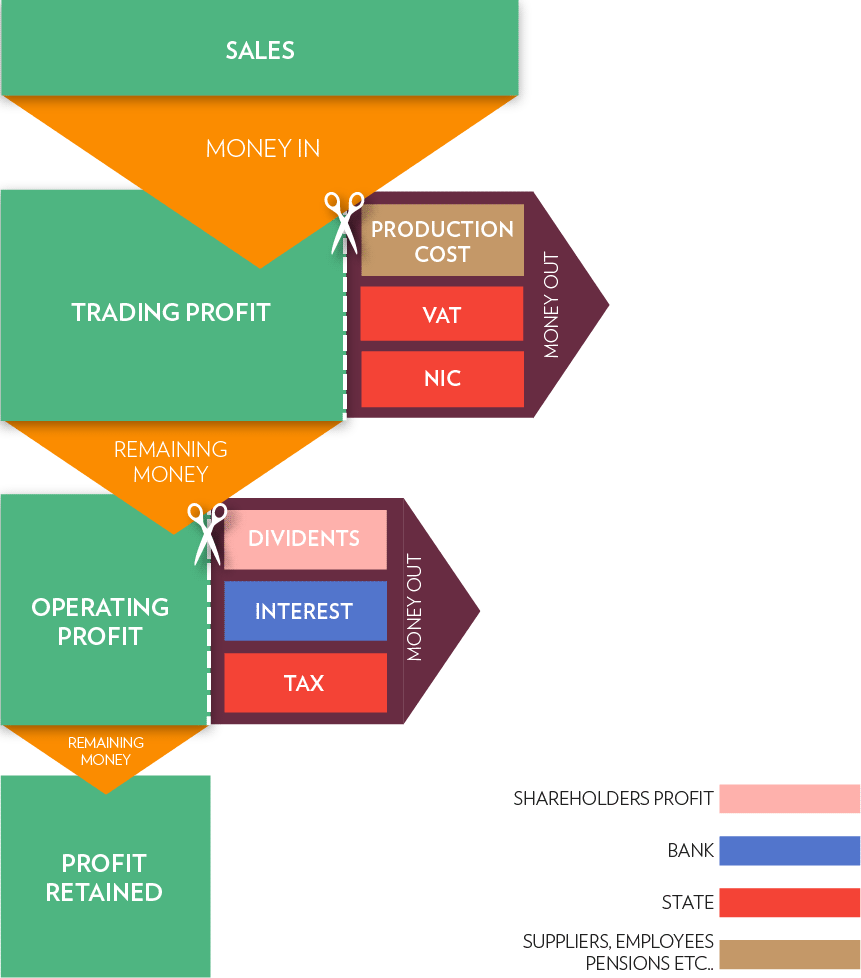 Other cash flows take place when the business purchases equipment, stock, and makes loan repayments as well as the interest. The business may also decide to make investments which could include investments in other businesses. The credit terms given to customers need to be funded until the customer pays. Sometimes a business also uses credit from suppliers as a source of funds.
Clearly an important source of funds is the profits from past trading known as retained earnings.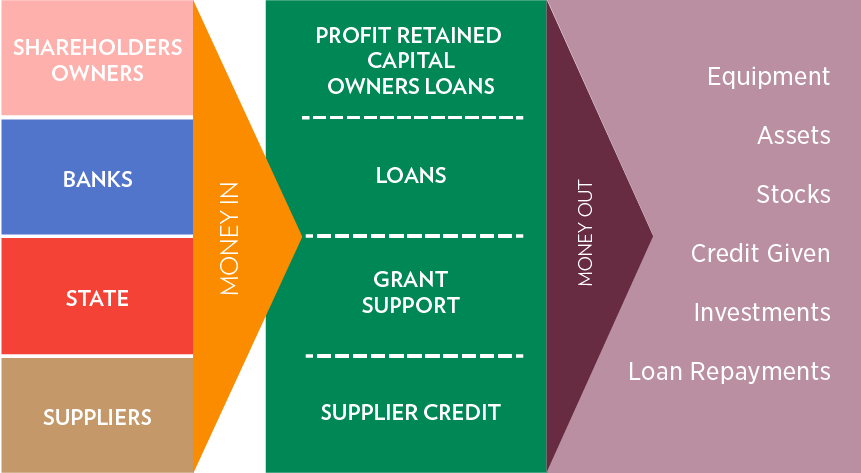 LATEST NEWS
August 2023
Operations
The importance of budgeting
Are you a small business or charity? Discover why you need a budget to thrive and make lasting change. Learn the essentials now!
Updated August 2023
Charity
Receipts & payments vs accrual accounting
Charities with a gross income below £250,000 and who are not registered as a company have the option of preparing receipts and payments accounts, as long as their governing document does not require their charity's annual accounts to be prepared as accruals accounts.
Updated August 2023
Payroll
Simplify employee cost allocation
Employee cost allocation is the process of distributing staff costs across various aspects of a business. This helps in understanding how employees are used in different projects, allowing for accurate budgeting, enabling full costing for projects and better management control.